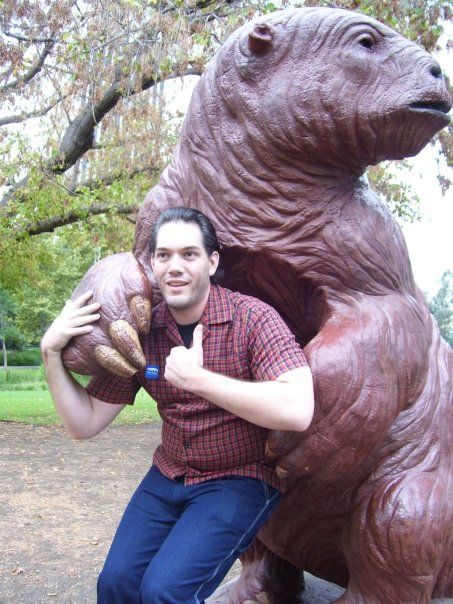 Born in San Diego, California and raised on both sides of the border, my perspective is shaped by my experiences with all of the comedy and tragedy life has to offer.
The act of creation is what drives me forward, the chance to create and therefore express myself through creation. I have an extremely varied skillset, and I love tackling any new challenge that comes my way.
I love all forms of art media, from traditional to digital, and I feel that having a strong background in traditional media helps make digi-works really leap off the screen.
Digital art has opened up new forms of expression, from stereoscopic depth, to integrating cg visual effects into video, to simply painting without paint, and I will never stop wanting to learn new techniques and developing my current skills.
But what about my friend, the giant sloth? He's my biggest fan!
To download my resume, please click on link below